Lennart,
This seems to be mostly a cosmetic issue. The timings, as defined, do work. And they reflect the PSE implementation as we do not need to maintain timers across states.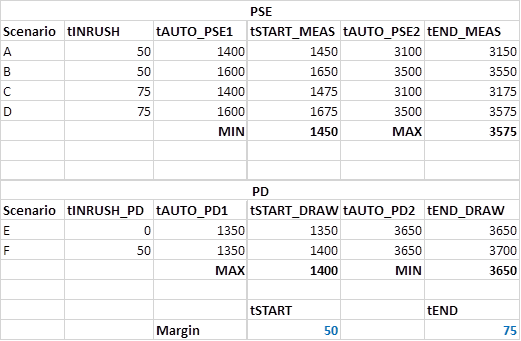 Would you entertain this as a solution?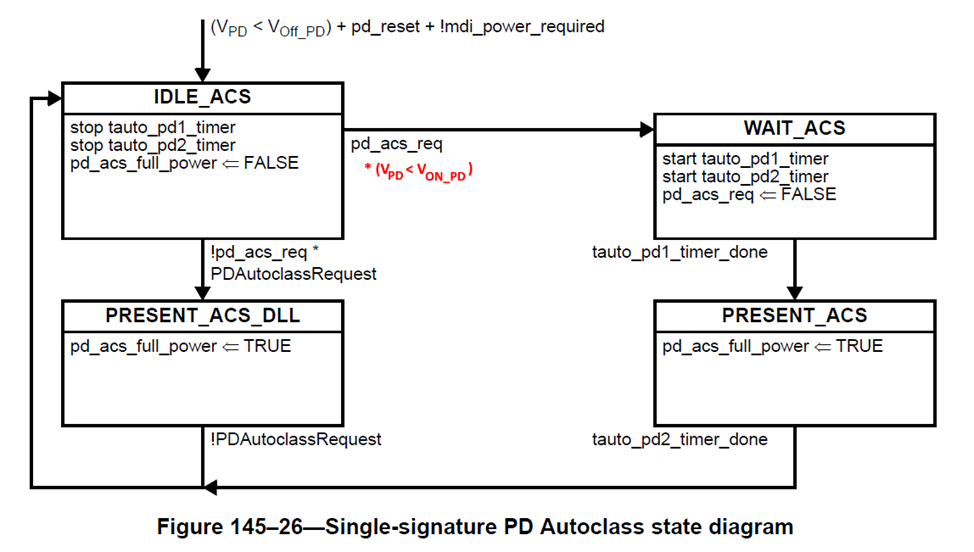 I'm suggesting we leave in the Voff/Von hysteresis as it reflects implementation. We would carry forward your last couple changes…

Thoughts?
By the way your solution removes all timing margin. See what happens when the red cells in the attached spreadsheet are changed to 0.
Heath Stewart
Design Center Manager
PoE/PoDL Products

Cell (805) 895-0499
Office (805) 560-7658
Websites analog.com, linear.com

Linear Technology is now part of Analog Devices. Learn more.

From: Lennart Yseboodt [mailto:lennart.yseboodt@xxxxxxxxxxx]
Sent: Monday, January 1, 2018 10:27 AM
To: STDS-802-3-4PPOE@xxxxxxxxxxxxxxxxx
Subject: [802.3_4PPOE] yseboodt_01_0118 (Autoclass time reference)
Attached baseline yseboodt_01 which changes the Autoclass measurement time / power draw time to the same moment for both the PSE and the PD.