[802SEC] FW: Liaison statement
---
---
Dear EC and RR-TAG,

Attached is a liaison from ITU-R WP5A regarding Multi-Gigabit Systems operating in the 60 GHz range. This should be of interest to any IEEE 802 groups dealing with that or similar topics.

WP5A meets again beginning on 8th November, in parallel to our November Plenary. Any response/comments to WP5A would need to be completed either at the July Plenary or during the Wireless Interim in September.

Regards,

Mike

+1.972.814.4901
www.mjlallc.com<http://www.mjlallc.com>


From: Elizabeth.Mostyn@itu.int [mailto:Elizabeth.Mostyn@itu.int]
Sent: Thursday, June 10, 2010 02:30
To: adrian.scrase@etsi.org; michael.sharpe@etsi.org; freqmgr@ieee.org; MJLynch@mjlallc.com; evangeel@cisco.com
Cc: colin.langtry@itu.int
Subject: Liaison statement

Dear All
I am re-sending this liaison statement regarding Multiple Gigabit Wireless Systems in frequencies around 60 GHz because there was a problem opening the attachments in the previous version.
I apologize for any inconvenience caused.
Kind regards
Liz Mostyn-Jones

Elizabeth Mostyn-Jones
Head, Study Group Assistants
Radiocommunication Bureau (BR) / Study Group Dept.
e-mail : elizabeth.mostyn@itu.int<mailto:elizabeth.mostyn@itu.int>
Phone : +41 22 730 5803
[cid:image001.gif@01CB087F.90F427E0]<http://www.itu.int/net/about/vision.aspx>
International Telecommunication Union
Place des Nations
CH-1211 Geneva 20
Switzerland
Telephone    : +41 22 730 5111
Telefax GR3 : +41 22 733 7256
             GR4 : +41 22 730 6500
                       itumail@itu.int<mailto:itumail@itu.int>
Web              : www.itu.int <http://www.itu.int>



----------
This email is sent from the 802 Executive Committee email reflector.  This list is maintained by Listserv.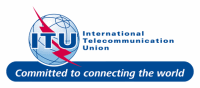 Attachment: 204v2e.docx
Description: 204v2e.docx
---