[802SEC] P802.11z press release EC ballot
---
---
Dear EC,
The results of the ballot on the P802.11z press release are shown below.  Although the ballot passed there were constructive comments made about the introduction and the explanatory language being confusing.

We are making another pass to address the concerns raised. I will provide you with updated text before we go to press.

Bruce


[cid:image001.png@01CC356E.F8D3DA50]

----------
This email is sent from the 802 Executive Committee email reflector.  This list is maintained by Listserv.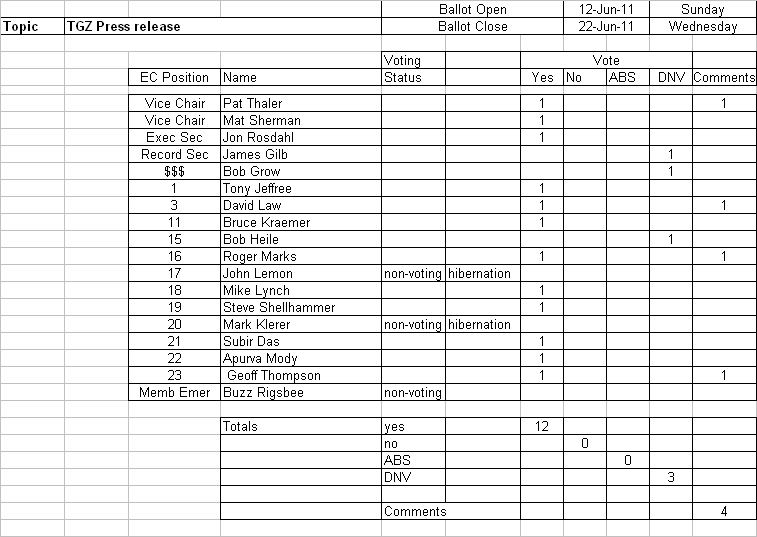 ---