[802SEC] FW: REVISION OF RECOMMENDATION ITU-R M.1224
---
---
Dear EC,

Attached here is a liaison from ITU-R WP5D dealing with IMT-2000 vocabulary. While the liaison addresses itself to "IEEE" it really is of interest only to IEEE 802.16. Any response to WP5D would need to be developed by 802.16 during their September meeting in Bangkok. The next meeting of WP5D begins October 12th in Goa. Any contribution to that meeting needs to reach the ITU by 16:00 UTC on October 5th.

Regards,

Mike

From: Elizabeth.Mostyn@itu.int [mailto:Elizabeth.Mostyn@itu.int]
Sent: Friday, July 29, 2011 03:49
To: freqmgr@sbcglobal.net; satoh@arib.or.jp; kihata@arib.or.jp; asok.chatterjee@ericsson.com; don.zelmer@att.com; jim.ragsdale@ericsson.com; Mark.Younge@T-Mobile.com; liwenyu@mail.ritt.com.cn; shmcao@public.bta.net.cn; zhuyutao@mail.ritt.com.cn; adrian.scrase@etsi.org; johanna.grison@etsi.org; guenter.kleindl@siemens.com; Luis.romero@etsi.org; nicola.magnani@telecomitalia.it; walter.weigel@etsi.org; ibm686@tta.or.kr; kdj@tta.or.kr; kjwee@kcc.go.kr; shigeta@ttc.or.jp; takahashi@ttc.or.jp
Cc: Sergio.Buonomo@itu.int; SB8927@att.com
Subject: REVISION OF RECOMMENDATION ITU-R M.1224

Dear Sirs/Mesdames
Please find attached a liaison statement from ITU-R Working Party 5D regarding the revision of Recommendation ITU-R M.1224.
Yours faithfully
Elizabeth Mostyn-Jones
Head, Study Group Assistants
Radiocommunication Bureau (BR) / Study Group Dept.
e-mail : elizabeth.mostyn@itu.int<mailto:elizabeth.mostyn@itu.int>
Phone : +41 22 730 5803
[cid:image001.gif@01CC4B88.9C6A2820]<http://www.itu.int/net/about/vision.aspx>
International Telecommunication Union
Place des Nations
CH-1211 Geneva 20
Switzerland
Telephone    : +41 22 730 5111
Telefax GR3 : +41 22 733 7256
             GR4 : +41 22 730 6500
                       itumail@itu.int<mailto:itumail@itu.int>
Web              : www.itu.int <http://www.itu.int/>


----------
This email is sent from the 802 Executive Committee email reflector.  This list is maintained by Listserv.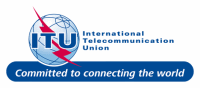 Attachment: 520e.docx
Description: 520e.docx
---