[802SEC] FW: Two liaison statements to external organizations concerning PPDR
---
---
Dear EC and RR-TAG,

Attached are two liaisons from ITU-R WP5A. Doc. 352.v2 deals with digital land mobile systems for dispatch traffic. Doc 342v2 deals with channelization scenarios for public protection and disaster relief operations in some parts of the UHF band in accordance with Resolution 646 (WRC-03).

Contributions for the next meeting of WP5A need to be submitted by May 15, 2012. Therefore if there is any interest in providing edits or changes to WP5A they should be developed at the January wireless interim.

Regards,

Mike

From: Mostyn-Jones, Elizabeth [mailto:elizabeth.mostyn@itu.int]
Sent: Friday, November 25, 2011 04:50
To: adrian.scrase@etsi.org; hcuschieri@tiaonline.org; gurssr@apco911.org; apco@apco911.org; y-ohmura@arib.or.jp; don.zelmer@att.com; Lewis, John Arthur (TIES); EGawora@cdg.org; adrian.scrase@etsi.org; michael.sharpe@etsi.org; michael.sharpe@etsi.org; gabrielle.owen@at-ez.nl; freqmgr@ieee.org; MJLynch@mjlallc.com; ejones@warningsystems.com; Jorgensen@Projects-25-34.com; cblum@tiaonline.org; Jane.Brownley@alcatel-lucent.com; Orlett.Pearson@alcatel-lucent.com; joblak@efjohnson.com; knk@tta.or.kr; info@umts-forum.org; wget-secretariat@un.org; jayne.stancavage@intel.com
Cc: Jose Costa (jose.costa@ericsson.com); Buonomo, Sergio; Yamaguchi, Norifumi
Subject: Two liaison statements to external organizations concerning PPDR

Dear Sirs/Mesdames
Please find attached two liaison statements from ITU-R Working Party 5A addressing the following subjects:
352v2.docx = Invitation to review the working document towards the revision of Report ITU-R M.2014-1 - "Digital land mobile system for dispatch traffic"
and
342v2.docx = Preliminary draft new Report ITU-R M.[LMS.PPDR.UHF CHANNELS]
Yours sincerely
Elizabeth Mostyn-Jones
Head, Study Group Assistants
Radiocommunication Bureau (BR) / Study Group Dept.
e-mail : elizabeth.mostyn@itu.int<mailto:elizabeth.mostyn@itu.int>
Phone : +41 22 730 5803
[cid:image001.gif@01CCAACE.34543320]<http://www.itu.int/net/about/vision.aspx>
International Telecommunication Union
Place des Nations
CH-1211 Geneva 20
Switzerland
Telephone    : +41 22 730 5111
Telefax GR3 : +41 22 733 7256
             GR4 : +41 22 730 6500
                       itumail@itu.int<mailto:itumail@itu.int>
Web              : www.itu.int <http://www.itu.int/>


----------
This email is sent from the 802 Executive Committee email reflector.  This list is maintained by Listserv.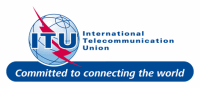 Attachment: 352v2.docx
Description: 352v2.docx
Attachment: 342v2.docx
Description: 342v2.docx
---