[802SEC] Results of EC ballot on Liaison letter to SC6
---
---
Dear EC,
On December 27th we closed an EC vote to approve a liaison document to SC6.
The results are shown below, and yes, the motion passed - thank you.

[cid:image003.jpg@01CCCC97.C54A9870]

As a result of the comments there were a couple of word changes. I also reformatted the material as an EC document with Paul as the author.
The final version can be found here:

https://mentor.ieee.org/802-ec/dcn/12/ec-12-0001-00-00EC-liaison-to-sc6-re-8802-standards.doc

Paul will be sending this to SC6 shortly  (our submission deadline is January 10).


Regards,
Bruce


----------
This email is sent from the 802 Executive Committee email reflector.  This list is maintained by Listserv.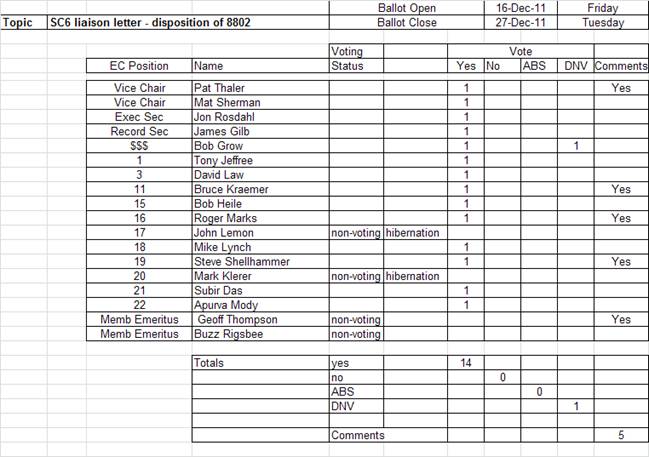 ---