[802SEC] 802.11-2012 press release ballot is complete
---
---
Dear EC,
I am declaring the EC ballot on the 802.11-2012 press release complete (one day early)- voting results are below.
Thanks for supporting the press release- and catching a few errors.
IEEE-SA will be releasing next week.
Bruce


[cid:image003.png@01CD2936.1F2BA820]

----------
This email is sent from the 802 Executive Committee email reflector.  This list is maintained by Listserv.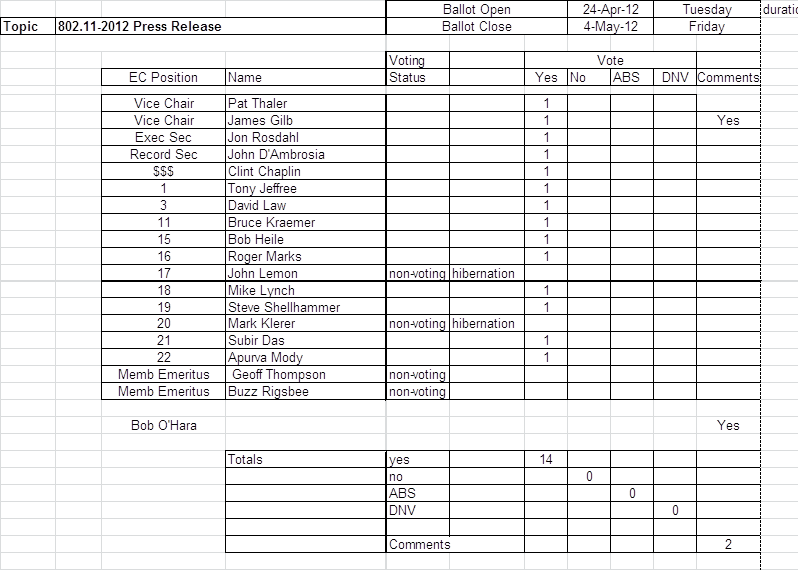 ---