Dear EC,
Three more liaisons from ITU-R WP5D that will be of primary interest I believe to IEEE 802.16.
Regards,
Mike
From: BRSGD, ITU [mailto:brsgd@itu.int]
Sent: Wednesday, October 17, 2012 4:28 AM
To: adrian.scrase@etsi.org; asok.chatterjee@ericsson.com; barry.lewis@samsung.com; bmchin@tta.or.kr; Brian.Kiernan@InterDigital.com; cblum@tiaonline.org; dz1069@att.com; freqmgr@ieee.org; GPalangdao@tiaonline.org; guenter.kleindl@atos.net; ibm686@tta.or.kr; jane.brownley@alcatel-lucent.com; jayne.stancavage@intel.com; Jim.Ragsdale@Ericsson.com; john.meredith@etsi.org; jwest@tiaonline.org; kdj@tta.or.kr; kihata@arib.or.jp; kjwee@tta.or.kr; Luis.romero@etsi.org; Mark.Younge@T-Mobile.com; nakamurata@nttdocomo.co.jp; nicolapio.magnani@telecomitalia.it; Orlett.Pearson@Alcatel-Lucent.com; rich.hawkins@wimaxforum.org; roger@consensii.com; satoh@arib.or.jp; sbarclay@atis.org; secretariat@3gpp2.org; shigeta@ttc.or.jp; shmcao@public.bta.net.cn; susanna.Kooistra@etsi.org; takahashi@ttc.or.jp; t-moriwaki@arib.or.jp; tsga_chair@3gpp2.org; tsgc_chair@3gpp2.org; vmitchell@tiaonline.org; wangzhiqin@catr.cn; wanyi@mail.ritt.com.cn; zhuyutao@mail.ritt.com.cn
Cc: Buonomo, Sergio
Subject: 3 liaison statements from WP 5D
Dear Sir/Madam
Please find attached 3 liaison statements from ITU-R Working Party 5D which are addressed to External Organizations:
Doc. 56(Rev.1): Technical and operational aspects of passive and active base station antennas for IMT systems
Doc. 69: Revision 12 of Recommendation ITU-R M.1457
Doc. 98(Rev.1): Invitation to provide input material for development of Working Document toward a Preliminary Draft
New Report on "The use of IMT for broadband PPDR applications"
Yours faithfully
Elizabeth Mostyn-Jones
Radiocommunication Bureau (BR) / Study Groups Dept.
e-mail : elizabeth.mostyn@itu.int
Phone : +41 22 730 5803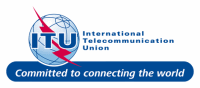 International Telecommunication Union
Place des Nations
CH-1211 Geneva 20
Switzerland
Telephone : +41 22 730 5111
Telefax GR3 : +41 22 733 7256
GR4 : +41 22 730 6500
itumail@itu.int
Web : www.itu.int

---------- This email is sent from the 802 Executive Committee email reflector. This list is maintained by Listserv.