Dear EC and Jodi,
Please find a liaison from WP5A titled "Working document towards a preliminary draft new Report ITU-R [LMs.CRS2]". As expressed in the liaison:
"At its eleventh meeting held in May 2013, ITU-R Working Party 5A (WP 5A) made progress on the working document toward a preliminary draft new Report on Cognitive Radio Systems (CRS). WP 5A plans to finalize the development of the working document during its November 2013 meeting."
Those in IEEE 802 with an interest in Cognitive Radio Systems may find this activity of interest.
Best regards,
Mike
+41.79.441.2908
From: Buonomo, Sergio [mailto:sergio.buonomo@itu.int]
Sent: Wednesday, June 05, 2013 3:16 AM
To: 3GPPLiaison@etsi.org; nakamurata@nttdocomo.co.jp; chris.pearson@3gamericas.org; y-ohmura@arib.or.jp; don.zelmer@att.com; Lewis, John Arthur (TIES); shmcao@public.bta.net.cn; gabrielle.owen@agentschaptelecom.nl; Markus.Dominik.Mueck@Intel.com; rercole@gsm.org; freqmgr@ieee.org; Michael Lynch; cblum@tiaonline.org; Jane.Brownley@alcatel-lucent.com; Orlett.Pearson@alcatel-lucent.com; knk@tta.or.kr; info@umts-forum.org; jayne.stancavage@intel.com; Lee.Pucker@wirelessinnovation.org; c.politis@kingston.ac.uk; statements@ietf.org; philippe.callens@cost.eu; arturas.medeisis@vgtu.lt
Cc: Jose Costa (jose.costa@ericsson.com); Mostyn-Jones, Elizabeth
Subject: Liaison Statement on: Working document towards a preliminary new Report ITU-R [LMS.CRS2]
To: 3GPP, 3GPP RAN, 4G Americas, ARIB, ATIS, AWG, CCSA, ETSI TC ERM, ETSI TC RRS, GSMA, IEEE, TIA, TIA TR-45, TIA TR-45.5, TTA, UMTS Forum, WiMAX Forum, Wireless Innovation Forum, IETF PAWS, COST Action IC0905 and WWRF
Dear Sir/Madam,
Please find attached a Liaison statement from ITU-R Working Party 5A entitled:
"Working document towards a preliminary new Report ITU-R [LMS.CRS2]".
This Liaison Statement will also be included in Annex 2 of the WP 5A Chairman's Report (Document 5A/306) that can be found at (http://www.itu.int/md/R12-WP5A-C-0306/en).
Yours Sincerely,
Sergio Buonomo
Counselor Study Group 5
Radiocommunication Bureau
e-mail : Sergio.Buonomo@itu.int
Phone : +41 22 730 6229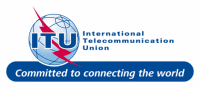 International Telecommunication Union
Place des Nations
CH-1211 Geneva 20
Switzerland

---------- This email is sent from the 802 Executive Committee email reflector. This list is maintained by Listserv.