Dear EC and Jodi,
Please find attached a liaison from ITU-R dealing the revision of Recommendation ITU-R M.1450-4, "Characteristics of broadband radio local area networks". The next meeting of ITU-R WP5A is 18 November 2013 so any contributions needs to be provided by 11 November 2013.
Best regards,
Mike
From: Buonomo, Sergio [mailto:sergio.buonomo@itu.int]
Sent: Wednesday, June 05, 2013 3:16 AM
To: chris.pearson@3gamericas.org; adrian.scrase@etsi.org; 3GPPLiaison@etsi.org; nakamurata@nttdocomo.co.jp; vmitchell@tiaonline.org; y-ohmura@arib.or.jp; don.zelmer@att.com; Lewis, John Arthur (TIES); christophe.alter@orange-ftgroup.com; shmcao@public.bta.net.cn; EGawora@cdg.org; adrian.scrase@etsi.org; michael.sharpe@etsi.org; evangeel@cisco.com; guenter.kleindl@atos.net; gabrielle.owen@agentschaptelecom.nl; rercole@gsm.org; kjlee68@gmail.com; freqmgr@ieee.org; Michael Lynch; cblum@tiaonline.org; Jane.Brownley@alcatel-lucent.com; jim.ragsdale@ericsson.com; Orlett.Pearson@alcatel-lucent.com; knk@tta.or.kr; suzuki@ttc.org; info@umts-forum.org; reza.arefi@intel.com; efigueroa@wi-fi.org; jayne.stancavage@intel.com; o-kamimura@wirelesscity.co.jp
Cc: Jose Costa (jose.costa@ericsson.com); Mostyn-Jones, Elizabeth
Subject: Liaison Statement on: Revision of Recommendation ITU-R M.1450-4
To: 4G Americas, 3GPP, 3GPP RAN, 3GPP2, ARIB, ATIS, AWG, BBF, CCSA, CDG, ETSI, ETSI TC BRAN, ETSI TC DECT, ETSI TC ERM, ETSI ERM-TG11, GSMA, iBurst Associaton, IEEE, TIA, TIA TR-45, TIA TR-45.3, TIA TR-45.5, TTA, TTC, UMTS Forum, WGA, Wi-Fi Alliance, WiMAX Forum, and XGP Forum
Dear Sir/Madam,
Please find attached a Liaison Statement from ITU-R Working Party 5A entitled:
"Revision of Recommendation ITU-R M.1450-4".
This Liaison Statement will also be included in Annex 2 of the WP 5A Chairman's Report (Document 5A/306) that can be found at (http://www.itu.int/md/R12-WP5A-C-0306/en).
Yours Sincerely,
Sergio Buonomo
Counselor Study Group 5
Radiocommunication Bureau
e-mail : Sergio.Buonomo@itu.int
Phone : +41 22 730 6229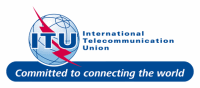 International Telecommunication Union
Place des Nations
CH-1211 Geneva 20
Switzerland

---------- This email is sent from the 802 Executive Committee email reflector. This list is maintained by Listserv.