Dear EC and Jodi,
Please find a liaison from ITU-R WP5A dealing with "Multiple Gigabit Wireless Systems in frequencies around 60 GHz" the revision of Recommendations M.2003 and M.2227. Responses/inputs must be submitted 7 days prior than the next WP5A meeting which begins 18 November 2013, with contributions submitted by 11 November.
Best regards,
Mike
+41.79.441.2908 (Swisscom)
From: Buonomo, Sergio [mailto:sergio.buonomo@itu.int]
Sent: Wednesday, June 05, 2013 3:16 AM
To: Lewis, John Arthur (TIES); shmcao@public.bta.net.cn; onno@ecma-international.org; adrian.scrase@etsi.org; michael.sharpe@etsi.org; evangeel@cisco.com; freqmgr@ieee.org; Michael Lynch; cblum@tiaonline.org; knk@tta.or.kr; reza.arefi@intel.com
Cc: Jose Costa (jose.costa@ericsson.com); Mostyn-Jones, Elizabeth
Subject: Liaison Statement on: Work for Revision of Recommendation ITU-R M.2003 and Report ITU-R M.2227
To: AWG, CCSA, ECMA International, ETSI, ETSI TC BRAN, IEEE, TIA, TTA, and WGA
Dear Sir/Madam,
Please find attached a Liaison statement from ITU-R Working Party 5A entitled:
"Work for Revision of Recommendation ITU-R M.2003 and Report ITU-R M.2227".
This Liaison Statement will also be included in Annex 2 of the WP 5A Chairman's Report (Document 5A/306) that can be found at (http://www.itu.int/md/R12-WP5A-C-0306/en).
Yours Sincerely,
Sergio Buonomo
Counselor Study Group 5
Radiocommunication Bureau
e-mail : Sergio.Buonomo@itu.int
Phone : +41 22 730 6229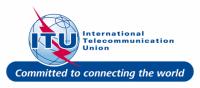 International Telecommunication Union
Place des Nations
CH-1211 Geneva 20
Switzerland

---------- This email is sent from the 802 Executive Committee email reflector. This list is maintained by Listserv.