Dear EC,
Attached are two liaisons received from the recent meeting of ITU-R WP5A. They are titled:
"PRELIMINARY DRAFT REVISION OF REPORT ITU-R M.2227 - Multiple gigabit wireless systems in frequencies around 60 GHz". This can also be found as Annex 13 to the WP5A Chair's report at 5A/421
and
"PRELIMINARY DRAFT REVISION OFRECOMMENDATION ITU-R M.2003- Multiple Gigabit Wireless Systems in frequencies around 60 GHz". This can also be found as Annex 14 to the WP5A chair's report at 5A/421.
My apologies in advance for having included the full documents as attachments. Since IEEE 802 had input to both of these documents it seemed that there could be wide interest amongst the EC on the current status of the data provided. By providing full copies I am trying to enable access for those on the EC and in our WGs and TAG who may not have a TIES access which is required to reach these documents.
Since the deadline for the submission of contributions to WP5A's thirteenth meeting is 16:00 hours UTC, 12 May 2014 IEEE 802 will have to either approve comments at either the Los Angeles or Beijing meetings. As I recall it we had some difficulty in agreeing to the text of the material that we submitted. However, when I presented these to WP5A, that group was only too glad to receive them.
For those with a TIES access the full list of annexes to the Chair's report (17 in total) can be found at: http://www.itu.int/md/R12-WP5A-C-0421/en
Glad to discuss and happy to assist those who may not have a TIES access download material.
Best regards,
Mike
+1.972.814.4901
From: Mostyn-Jones, Elizabeth [mailto:elizabeth.mostyn@itu.int]
Sent: Wednesday, December 4, 2013 10:17
To: y-ohmura@arib.or.jp; Lewis, John Arthur (TIES); zhaosz@ccsa.org.cn; onno@ecma-international.org; adrian.scrase@etsi.org; michael.sharpe@etsi.org; evangeel@cisco.com; freqmgr@ieee.org; Michael Lynch; HCongdon@tiaonline.org; knk@tta.or.kr; reza.arefi@intel.com
Cc: Botha, David; Buonomo, Sergio; Jose Costa (jose.costa@ericsson.com)
Subject: Liaison statement
Dear Sir/Madam
Please find attached a liaison statement from ITU-R Working Party 5A on the work for revision of Recommendation ITU‑R M.2003 and Report ITU-R M.2227.
This liaison was agreed during the meeting of WP 5A on 28 November 2013.
Yours faithfully
Elizabeth Mostyn-Jones
Head, Study Groups Assistants
Radiocommunication Bureau (BR) / Study Groups Dept.
e-mail : elizabeth.mostyn@itu.int
Phone : +41 22 730 5803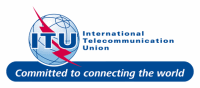 International Telecommunication Union
Place des Nations
CH-1211 Geneva 20
Switzerland
Telephone : +41 22 730 5111
Telefax GR3 : +41 22 733 7256
GR4 : +41 22 730 6500
itumail@itu.int
Web : www.itu.int

---------- This email is sent from the 802 Executive Committee email reflector. This list is maintained by Listserv.