Dear EC,
Thanks for your speedy response. I am declaring an early close to the ballot.
The motion passes with 13 yes/0 no/0 ABS/1 DNV.
Mike had a comment/question about Shuang : she is the point of contact for IEEE SA PR.
IEEE and Interproser will now be prepared for publication.
Bruce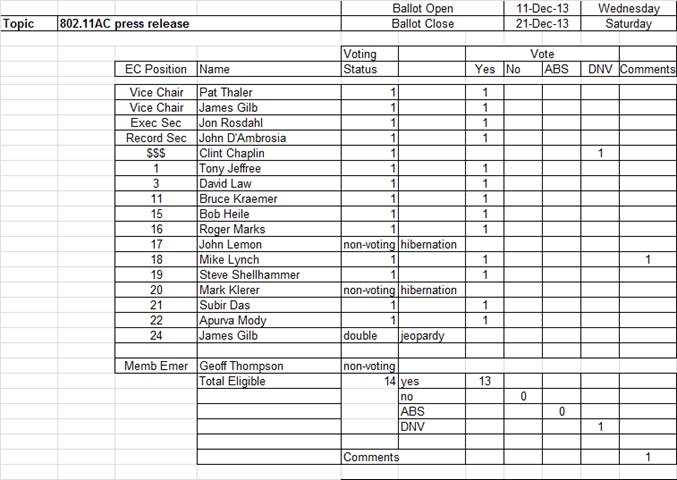 ---------- This email is sent from the 802 Executive Committee email reflector. This list is maintained by Listserv.