Dear EC,
The email bellow transmits to IEEE a liaison statement from ITU-R WP1A entitled "Technology trends of active services in the bands above 275 GHz". IEEE 802 made an earlier contribution that severed as the genesis of their current work.
WP1A plans on completing their work on this preliminary draft new report at their next meeting in early June, 2015. WP1A has also received other contributions on this topic and is asking IEEE to review the information contained in the attached document. In particular WP1A would appreciate input for Section 5, entitled "THz related activities within the international standard organization".
They further request receiving any contribution before May 27, 2015 at 16:00 hours UTC.
Glad to discuss.
Best regards,
Mike
From: Aubineau, Philippe [mailto:philippe.aubineau@itu.int]
Sent: Wednesday, June 25, 2014 3:22 AM
To: freqmgr@ieee.org
Cc: Raphael@anatel.gov.br; Mazar, Haim (TIES); hiroyo ogawa (hogawa@arib.or.jp)
Subject: ITU-R Working Party 1A liaison statement to IEEE on THz Trend
Dear Sir/Madam,
Please find attached a Liaison Statement from ITU-R Working Party 1A approved at its June 2014 meeting on the preliminary draft new Report ITU-R SM.[THZ_TREND] entitled: "Technology trends of active services in the bands above 275 GHz".
Yours Sincerely,
Philippe Aubineau
Counsellor for ITU-R Study Group 1 (Spectrum Management), the Special Committee (SC) and the Conference Preparatory Meeting (CPM)
Study Group Department (Web: http://www.itu.int/go/ITU-R/rsg)
Radiocommunication Bureau (Web: http://www.itu.int/ITU-R)
Phone : +41 22 730 5992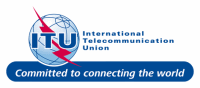 International Telecommunication Union
Place des Nations
CH-1211 Geneva 20
Switzerland
Telephone : +41 22 730 5111
Web : www.itu.int

---------- This email is sent from the 802 Executive Committee email reflector. This list is maintained by Listserv.