Dear EC,
WP1A has two, not one, set of documents regarding wireless power transmission. The first tranche (non-beam) has been sent and post on 802.18's Mentor website as 18-14-0037-00-0000.
This liaison concerns their set of documents on wireless power transmission that use RF beams. There were no inputs on the proposed recommendation at the recent meeting. WP1A has decided to carry this document forward to their next meeting in July, 2015. The deadline for comments is May, 2015.
The referenced document is Annex 8 of the 2013 Working Party 1A Chairman's Report, Document 1A/105. Rather than further stuff inboxes that document will also be posted on 802.18's Mentor website this afternoon. A quick look at the first table will show some frequencies of interest to 802 being used, such as 5.8 and 2.45 GHz.
As with the other WPT document both of these topics will be on the 802.18 agenda for discussion and decision on what, if any, action 802 should take.
Best regards,
Mike
From: Aubineau, Philippe [mailto:philippe.aubineau@itu.int]
Sent: Wednesday, June 25, 2014 12:19
To: ishida@arib.or.jp; sbarclay@atis.org; SMiller@atis.org; kgrajski@qti.qualcomm.com; hiroki.shoki@toshiba.co.jp; wanghongbo@catr.cn; cesinfo@CE.org; John.Suh@hatci.com; abell@ce.org; adrian.scrase@etsi.org; inmail@iec.ch; hiro2.iga@toshiba.co.jp; constantin@ieee.org; Michael Lynch; barbara.paul@ic.gc.ca; jhillan@qti.qualcomm.com; info@powermatters.org; cblum@tiaonline.org; Yong Jun Chung; matsuo@ttc.or.jp; Jesse.Schneider@bmw.de; info@ursi.org; matsumoto@hq.kyoto-u.ac.jp; chair@wirelesspowerconsortium.com; chair@wirelesspowerconsortium.com
Cc: Raphael@anatel.gov.br; Mazar, Haim (TIES); Orange, Alex (aorange@qti.qualcomm.com)
Subject: ITU-R Working Party 1A liaison statement to External Organizations on Study on Question ITU-R 210-3/1 - Wireless power transmission (via RF BEAM)
Addressed to: A4WP, ARIB, ATIS, BWF, CCSA, CEA, ETSI, IEC, IEEE, ISACC, NFC Forum, PMA, SAE, TIA, TTA, TTC, URSI (ICWG on SPS) and WPC
Dear Sir/Madam,
Please find attached another Liaison Statement from ITU-R Working Party 1A to your Organization. It was approved at the June 2014 meeting of Working Party 1A and is entitled: "Study on Question ITU-R 210-3/1 "Wireless power transmission" related to wireless power transmission via radio frequency beam".
The same liaison statement with the attachment embedded to it will be sent separately in a next Email due to the large size of the file.
This Email is copied to the WP 1A Chairman and Vice-Chairman, as well as to the Chairman of the WP 1A Correspondence Group on this subject.
Yours Sincerely,
Philippe Aubineau
Counsellor for ITU-R Study Group 1 (Spectrum Management), the Special Committee (SC) and the Conference Preparatory Meeting (CPM)
Study Group Department (Web: http://www.itu.int/go/ITU-R/rsg)
Radiocommunication Bureau (Web: http://www.itu.int/ITU-R)
Phone : +41 22 730 5992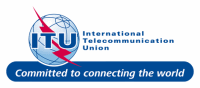 International Telecommunication Union
Place des Nations
CH-1211 Geneva 20
Switzerland
Telephone : +41 22 730 5111
Web : www.itu.int

---------- This email is sent from the 802 Executive Committee email reflector. This list is maintained by Listserv.