Dear EC,
Here is a liaison from ITU-R WP5D which deals with IMT. Since the attachment is shown as being 4 MB, and since the last time that happened our Listserv blocked the message, I have chosen to delete the attachment.
This pertains to 802.16 since they are part of the IMT standards process. It was also sent directly to Roger so the presumption is that he has a copy of it.
Roger (or anyone else), if you don't have your copy of this please advise and I will resend it. It was sent to roger@consensii.com. No request means that you have successfully received it.
Best regards,
Mike
From: Buonomo, Sergio [mailto:sergio.buonomo@itu.int]
Sent: Wednesday, July 2, 2014 07:02
To: satoh@arib.or.jp; adrian.scrase@etsi.org; barry.lewis@samsung.com; bmchin@tta.or.kr; HCongdon@tiaonline.org; dz1069@att.com; freqmgr@ieee.org; GPalangdao@tiaonline.org; guenter.kleindl@atos.net; ibm686@tta.or.kr; Jane.Brownley@Alcatel-Lucent.com; jayne.stancavage@intel.com; jim.ragsdale@ericsson.com; john.meredith@etsi.org; jwest@tiaonline.org; kdj@tta.or.kr; kihata@arib.or.jp; kjwee@tta.or.kr; Luis.romero@etsi.org; Mark.Younge@T-Mobile.com; nicolapio.magnani@telecomitalia.it; Orlett.Pearson@Alcatel-Lucent.com; rich.hawkins@wimaxforum.org; roger@consensii.com; sbarclay@atis.org; secretariat@3gpp2.org; shigeta@ttc.or.jp; oflore@qti.qualcomm.com; susanna.Kooistra@etsi.org; suzuki@ttc.or.jp; t-moriwaki@arib.or.jp; tsgac_chair@3gpp2.org; ckoh@tta.or.kr; vmitchell@tiaonline.org; wangzhiqin@catr.cn; wanyi@mail.ritt.com.cn; zhuyutao@mail.ritt.com.cn; 3GPPLiaison@etsi.org; r.b.marks@ieee.org
Cc: BLUST, STEPHEN M (ATTSI) (SB8927@att.com); Mostyn-Jones, Elizabeth
Subject: Liaison Statement : Provision of transposition references and Certification C for Draft Revision 12 of Recommendation ITU-R M.1457
Addressed to: 3GPP, 3GPP2, ARIB, ATIS, CCSA, ETSI, IEEE, TIA, TTA, TTC, WiMAX Forum
Dear Sir/Madam,
Please find attached a Liaison Statement from ITU-R Working Party 5D entitled:
"Provision of transposition references and Certification C for Draft Revision 12 of Recommendation ITU-R M.1457".
The Attachment 5.21 is an extract from the WP 5D Chairman's Report (Doc. 5D/726) that can be found at (http://www.itu.int/md/R12-WP5D-C-0726/en) (TIES Restricted access).
Documents which are embedded in the LS are also attached to the zip file.
Yours Sincerely,
Sergio Buonomo
Counselor ITU-R Study Group 5
Radiocommunication Bureau
e-mail : Sergio.Buonomo@itu.int
Phone : +41 22 730 6229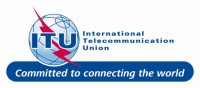 International Telecommunication Union
Place des Nations
CH-1211 Geneva 20
Switzerland

---------- This email is sent from the 802 Executive Committee email reflector. This list is maintained by Listserv.