Dear EC,
Please find attached a liaison from the ITU-R Counselor for SG5's WP5D. It provides the schedule for the updating of Recommendation ITU-R M.2012 to Revision 3. This should be interest to 802 in developing positions for the work in ITU-R WP5D.
Best regards,
Mike
From: Buonomo, Sergio [mailto:sergio.buonomo@itu.int]
Sent: 4 March, 2016 05:07
To: satoh@arib.or.jp; adrian.scrase@etsi.org; barry.lewis@samsung.com; dz1069@att.com; freqmgr@ieee.org; GPalangdao@tiaonline.org; guenter.kleindl@atos.net; jayne.stancavage@intel.com; jim.ragsdale@ericsson.com; john.meredith@etsi.org; jwest@tiaonline.org; kdj@tta.or.kr; sbarclay@atis.org; fkhatibi@qti.qualcomm.com; kihata@arib.or.jp; kjwee@tta.or.kr; Luis.romero@etsi.org; Mark.Younge@T-Mobile.com; giovanni.romano@telecomitalia.it; nicolapio.magnani@telecomitalia.it; Orlett.Pearson@Alcatel-Lucent.com; rich.hawkins@wimaxforum.org; roger@consensii.com; sbarclay@atis.org; secretariat@3gpp2.org; shigeta@ttc.or.jp; oflore@qti.qualcomm.com; SMontgomery@tiaonline.org; susanna.Kooistra@etsi.org; sumita@s.ttc.or.jp; Joern.Krause@etsi.org; tsgac_chair@3gpp2.org; ckoh@tta.or.kr; vmitchell@tiaonline.org; wangzhiqin@catr.cn; wanyi@mail.ritt.com.cn; 3GPPLiaison@etsi.org; chsieh@itri.org.tw; r.b.marks@ieee.org; nakamurata@nttdocomo.com; zhuying@ritt.cn; zhuying@catr.cn; zhuying@caict.ac.cn
Cc: BLUST, STEPHEN M (ATTSI) (SB8927@att.com) <SB8927@att.com>; Mostyn-Jones, Elizabeth <elizabeth.mostyn@itu.int>
Subject: Liaison Statement on: The schedule for updating Recommendation ITU-R M.2012 to Revision 3
Addressed to: 3GPP, 3GPP2, ARIB, ATIS, CCSA, ETSI, IEEE, ITRI, TIA, TTA, TTC, and WiMAX Forum
Dear Sir/Madam,
Please find attached a Liaison Statement from ITU-R Working Party 5D entitled:
"The schedule for updating Recommendation ITU-R M.2012 to Revision 3".
The Attachment is an extract from the WP 5D Chairman's Report (Doc. 5D/82) that will be published soon on (http://www.itu.int/md/R15-WP5D-C-082/en) (TIES Restricted access).
Yours Sincerely,
Sergio Buonomo
Counselor ITU-R Study Group 5
Radiocommunication Bureau
e-mail : Sergio.Buonomo@itu.int
Phone : +41 22 730 6229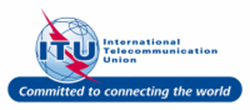 International Telecommunication Union
Place des Nations
CH-1211 Geneva 20
Switzerland

ZIP file named: LS_EOs_5D_82_temp_15R2.zip

Containing filename: idem

---------- This email is sent from the 802 Executive Committee email reflector. This list is maintained by Listserv.