IEEE 802.16 Session #105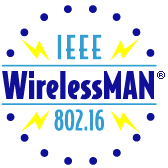 Overview
IEEE 802.16's Session #105 was held on 13-15 September 2016 in Warsaw, Poland, in conjunction with the IEEE 802 Wireless Interim Session and co-located with sessions of other IEEE 802 Working Groups.
Outcomes
For details of the activities, see the Session #105 Report.
Meeting Schedule
The session schedule ran Tuesday morning through Thursday morning. The draft meeting schedule and agenda are posted.
---